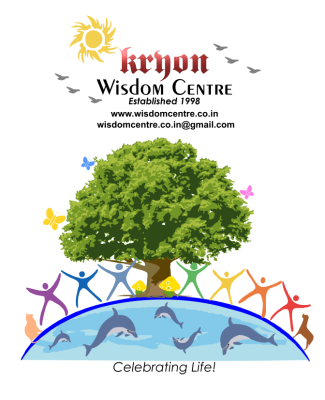 KRYON WISDOM CENTRE
Empowering All Beings to Experience Their Highest Potential in Truth and Love
A Quantum Shift, Infinite possibilities, Transformation
Step out of your limited identity and
tap into your unlimited potential…
We, at Kryon Wisdom Centre, with over 20 years of experience, guide you in transforming
your life throughour fun and unique workshops.
All our workshops are experiential and interactive in nature!
Experience self-enabling love and oneness as soul family without an agenda, and with practical tools of living, a powerful life.
Join us for the unfolding of your inner journey…
| S. No | Dates | Days / Duration | Name of Workshop | Venue | Investment (inclusive of 18% GST) |
| --- | --- | --- | --- | --- | --- |
| 01 | One On One Session By Appointment Call to Register | 4 Hours Session | Past Life Regression, Karmic Completion and Future Creation | Mumbai | ₹ 23,600/- |
| 02 | Ongoing Registrations Open | 6 Months | Beyond Feng Shui | Mumbai | ₹ 64,900/- |
| 03 | October 18th, 19th & 20th | 3 Days | Reiqi Telepathic Communication with Animals, Plants and People | Mumbai | ₹ 23,600/- |
| 04 | September 9th to 14th (residential) Ongoing Registrations Open | 6 Months | Who Am I? Leading form Essnce Kryon Channeling in Truth & Love | Mumbai / Pune | ₹ 1,77,000/- |
| 05 | November 5th to 8th | 4 Days | Body, Food and Sex Consciousness | Mumbai | ₹ 64,900/- |
| 06 | Ongoing, Registrations Open | 1.5 Year (full time) | Canine Training & Communication Course | Mumbai | ₹ 2,06,500/- |
| 07 | Ongoing, Registrations Open | 2.5 Year (part time) | Canine Training & Communication Course | Mumbai | ₹ 2,95,000/- |
| 08 | Ongoing, Registrations Open | 15 classes | Dog training classes | Mumbai | ₹ 23,600/- |