We're a team of dedicated individuals working tirelessly to provide every furry boarder individualized attention and tender loving care, as our own.
We believe it's important to get to know your Doggie-Care provider, as you are trusting us with a furry member of your family. With The House of Pawz, you can rest assured your pets are in the best, most qualified hands in the business.
Our paw-tastic team strives to enhance all our boarders experience with countless socialization opportunities, and offer all-day play indoors and outdoors with 24×7 supervision!
We look forward to meeting you and your furry friends!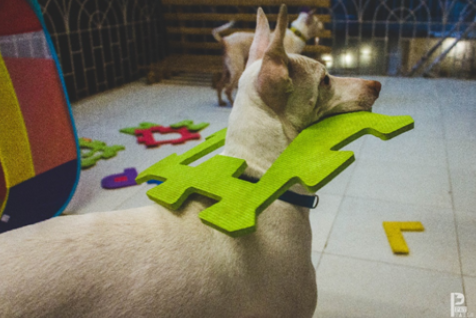 When we started The House of Pawz, it was our top priority to create a stress-free environment where dogs and cats could feel right at home.
Especially for dogs, catering to their social nature and desire to be part of the pack while providing them with a safe, supervised environment.
The House of Pawz is set up right in the heart of Andheri, as a duplex bungalow surrounded by nature. We have five indoor spacious rooms and three outdoor areas where can run and relax and make themselves comfortable instead of being left in a cage feeling lonely and bored. They'll be able to roam around and make plenty of two-legged and four-legged friends because there are no bars holding them back!
Our clients always share with us how The House of Pawz becomes a perfect stay-cation spot for their pet while they're on a holiday or out to work!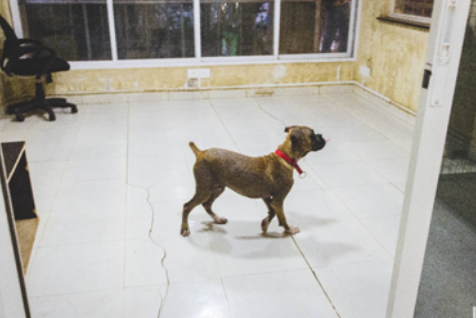 Headed out of town but can't take your doggo with you? Unplanned guests staying at your place? Worry no more! The House of Pawz offers a safe, fun, and trustworthy overnight dog boarding services for dogs of all ages and sizes!
Be it day or night, your furry buddy will never be confined within bars! Just play areas where your dog can interact, socialise and relax with other canine mates.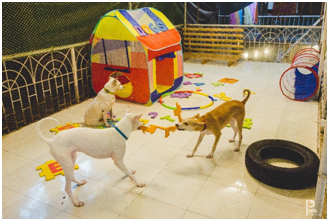 Cats staying with us enjoy their vacation at our home-like extended Condos.
Our Cat room is situated in t such that our kitty visitors won't interact with the canine guests at the hotel.
We offer kitty rooms, expandable condos to allow for more space or to allow felines from the same family to live together, as well as spacious window suites. All of our accommodations feature higher spots for cats to sit on and plenty of kitty toys, including their favourite scratch posts! Our guests are fed thrice daily and are looked after by our meticulous caretakers who closely monitor over each kitty.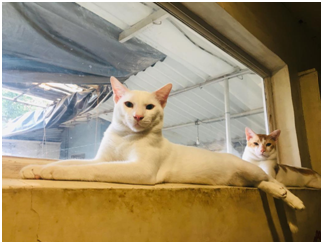 A happy, healthy, and safe dog is our top priority at The House of Pawz! You can be confident knowing your dog will be well-cared for while you're away for those few hours of the day!
Work long hours or plan your busy day, guilt-free! Our day-care services are an absolute treat for your while they too are looking for a day off from their daily routine and want to let off some cool!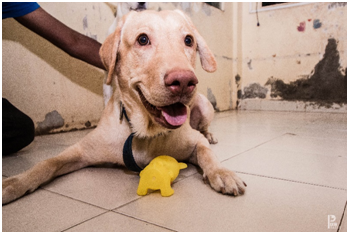 Ever thought how you can help your dog become a good canine citizen? The wait is over! Hop over to The House of Pawz for socialising sessions specifically curated for dogs with anxiety, timidity, shyness and unpredictable behaviour in nervous situations.
Dogs who haven't socialized with others are often fearful of new situations and circumstances – like meeting new people or going places. Socializing your dog even for 4 hours a week helps to ease anxiety.
The motto "a tired pup is a good pup" rings true – and is more easily achieved by social dogs. If a dog is worried or anxious about an encounter, they are spending less time having fun and burning energy and more time feeling stressed.
Overtime, this will help make experiences like having parties or going to dog friendly restaurants much easier and less stressful!
Socializing your dog will lead to a happier pup overall – and that makes you one happy pet parent! With plenty of playtime, opportunities to meet their BFFF (best furry friend forever) and exercise, your pup will be coming home happy and relaxed.
There are many ways to socialize your dog, but why not let the experts do it for you? The House of Pawz is a best place to encourage a healthy lifestyle, expose your dog to new and controlled situations, and to play in 100% full supervised, indoor play areas. 
#Pro tip: Even Dogs with excessive amount of energy and stress levels are recommended for our socialising sessions to settle down and channelize their excess energy through outlets of play and exercise.